Who We Are : The Team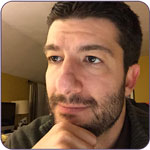 Kevin Ballestrini (contact) teaches Latin and Mythology at the Norwich Free Academy in Connecticut. He has received an M.A. and B.A. in Classics from the University of Colorado and University of Connecticut respectively. In addition to experience teaching in a traditional classroom setting, Kevin deployed the first fully practomimetic introductory language course at the high school level in a section of Latin I during the 2010-2011 academic year. Since that time, Kevin has continued to iterate language practomimetic courses as well as developing new game-based learning resources, both digital and table-top, for use in and out of the classroom. Kevin is currently serving on a committee revising the national standards for Classical Languages in light of the new World-readiness Standards for Language Learning.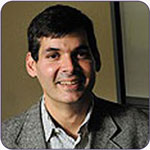 Roger Travis is an Associate Professor of Classics in the Department of Literatures, Cultures & Languages of the University of Connecticut. He is also the Director of the Video Games and Human Values Initiative at UConn, an interdisciplinary online nexus for scholarly activities like monthly symposia and "playversations." He received his Bachelor's degree in classics from Harvard College, and his Ph.D. in comparative literature from the University of California, Berkeley before arriving at UConn in 1997. He has published on Homeric epic, Greek tragedy, Greek historiography, the 19th C. British novel, HALO, and the massively-multiplayer online role-playing game He has been President of the Classical Association of New England and of the Classical Association of Connecticut. He writes the blog Living Epic about the fundamental connection between ancient epic and the narrative video game, and is a founder and contributor of the collaborative blog Play the Past. In the 2009-2010 academic year, Roger offered the first courses ever designed entirely as practomimes.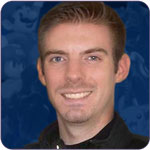 Stephen Slota (contact) holds a Ph.D. in Educational Psychology: Cognition, Instruction, and Learning Technologies and currently serves a Game Design Scientist at the University of Connecticut's Neag School of Education. He also serves as a game design and learning sciences consultant for Arizona State University's Center for Games and Impact and has advised on a variety of game-infused projects including public and private training tools for Intel Corporation and Pfizer, Inc.
Stephen earned his Bachelor of Science in Molecular & Cellular Biology and Masters in Curriculum and Instruction from the University of Connecticut in 2007 and 2008, respectively. Prior to returning for his doctoral degree in 2010, he taught a combination of biology, genetics, and human health at a public, urban Connecticut high school. He is primarily driven by his passion to merge technology, education, and instructional design through a series of research-based lenses, including gaming and its effects on user goal adoption and intentionality, player-game-context interactions in game-based learning instructional environments, prosocial learning through massive multiplayer online role-playing games (MMORPGs), and the relationship between imagination, dreams, and situated cognition. Because his most recent endeavors have emphasized the connection between anchored instruction and game-based learning, he is especially interested in how these tools can make content more accessible, engaging, and--most importantly--practicable for 21st century learners.
__________________________________________________________________________________
Matthew Bennett, Rocky Hill High School, CT
Emily Lewis, Herndon High Schhool, VA
Mark Pearsall, Glastonbury High School, CT
Trent Hergenrader, Rochester Institute of Technology, NY